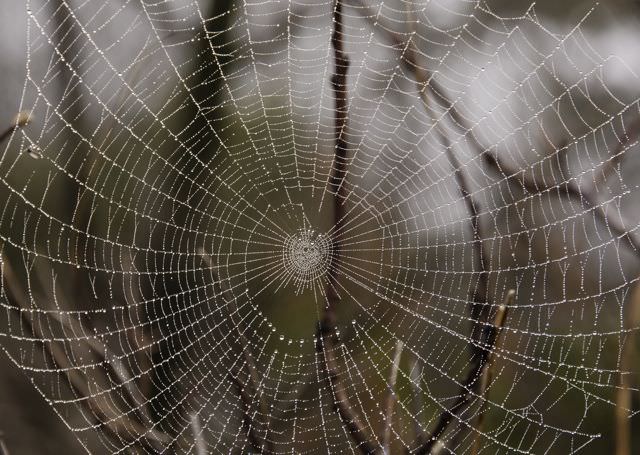 I've been trying to concentrate on the upcoming mid-terms, but it's like love lost: once gone, never re-captured. I just can't get into it. That is because I have no credible reason to believe that anything hugely bad done under Obama will be destroyed by the GOP, and that means more of same. You see where that got us. No, what will be will be, as Doris Day used to say. Maybe when things go so far beyond the acceptable in this country it will ignite something else, and then we'll see.
It's the foreign policy screen that has me rapt. I just read an article saying that Kobani, that tiny Nowheresville on the outskirts of both Turkey and Syria, is being swarmed by the ISIS death beetles. Then it says that the US military sees a rich array of targets of opportunity in this situation.
I can't help it, I  keep thinking that the foreign policy inanity and incompetence and ignorance I'm seeing and the fall-out it is provoking have inured me to any further shocks, but I'm always wrong. Kobani is a strategic town in the ISIS-led Neo-Caliphate's effort to take over the world. It is an important battle site because the turbaned fanatics are attacking ethnic Kurds, who are running to Turkey. In Turkey there are age-old tensions between the Turks and Kurds aggravated by Kurdish separatist sentiment. There are armed Kurdish rebels who have fought the Turkish government. At present, the Kobani Kurds are fighting off ISIS valiantly but they are losing. On the Turkish side, enraged ethnic Kurds are flocking to the border to help their brethren in Kobani, but they are being beaten back by the Turkish military and that could spark more problems inside Turkey. The US sits doing nothing because it insists (and rightly so) that Turkey take out ISIS at Kobani with ground troops. Then the US could give air support. But Turkey won't attack ISIS. Why? For the same reason that it won't let the Kurds go to Kobani's defense — because Turkey hates Syria's Assad worse than it hates ISIS, at least for the moment. Turkey insists that if the US wants Turkey's action in Kobani, the US has to agree to go after and unseat Assad. Turkey wouldn't profit if its own ethnic Kurds went and did the job for the US, depriving Ankara of its leverage. Turkey also doesn't want to give the Kurds, some of them ex-guerrillas, the chance to hone their military skills or develop a special relationship with the USG.
It seems there hasn't been a deal, because everybody is just watching this disaster unfold. I'm sure behind the scenes there are many screaming matches at the moment. Some want Obama to okay commitment to regime change in Damascus in exchange for Turkey's action on the ground at Kobani. The pressure is high. The McCains of both left and right are yammering about the need to remove Assad. Others sense what a quagmire this all is promising to become and worry about Obama's Peace Prize and how Obama can't afford to ruin his image. Where are we currently? Nowhere good. ISIS is all over Kobani. The civilized world's common enemy is winning against America and its power. Even a loss after such a glorious battle doesn't diminish their success. To the ordinary person, it seems the US comes out looking weaker than ever, despite our endless bombing runs. It looks like this is just driving more and more high-hormone teenagers into the fight. It's like blood in the water.
Okay, but granting that this is so, think about this: the USG has looked at the situation and finds that it is not a disaster! This is because now US bombers can swoop practically from outer space and drop ordnance killing all kinds of targets (we always call them targets instead of verminous bastards or in the case of the innocent victims, human beings) and they are concentrated. It is likely that quite a few ISIS victims are going to die under our bombs along with their tormenters. I guess it's a more merciful death than what was waiting for them. But from our perspective, what difference does it make if we kill a bunch of ISIS guerrillas? In fact, what difference does it make if ISIS loses control of Kobani? They will be promptly replaced and pop up elsewhere, maybe in Europe. And they will simply wait until the defenders abandon Kobani, as we will, and then re-swarm and take even uglier vengeance there. On the other hand, if we lose Kobani because the Kurds can't do the job, I don't see a good bombing environment as a big counterbalance to that central fact. And if we arm the Kurds and send them in, we are probably setting up Turkey for major destabilizing domestic developments somewhere down the road. You can see why it's so difficult to make sound policy — every step we take or don't take has a counter-effect on another one of our alliances or goals. This is another example of how America's proliferating commitments are entangling us hopelessly and greatly complicating decision-making.
Assad might well have been ready to send in his Army to fight ISIS with US collaboration, but we couldn't ask Assad because the USG wants to have another go at regime change in Syria. Like Turkey, we seem to see Assad as a scarier foe than ISIS, and this is why the US is manning up and arming its own military force in Syria to act as our proxy in an overthrow. Isn't it crazy — wouldn't you think, given the convergence of interests, that the US would have agreed with Turkey's proposal and then both goals would be met — overthrow and blows against ISIS. But no. And yet there are rumors that the US is going to declare a no-fly zone in the airspace over Syria, including northern Syria where Assad and the government are. ISIS, supposedly the chief focus of our actions, has no air force. They have captured three Syrian Air Force antique aircraft that are visually known to the US which they hope to send on a suicide mission to some not too-distant spot loaded with chemical weapons taken from ISIS-controlled areas of Iraq quite recently. (I won't get into that can of worms here.) Unlikely the suicide missions would ever get off the ground loaded before being vaporized, so why this no-fly zone? That sounds and smells really stinky to me and to many others, including Syria's ally Russia, which supplies Damascus all its defense equipment.
It appears to me the US strategy goes like this: illegally arm and train proxies to fight against Assad domestically (check); get legislation authorizing a virtual US military take-over of the rag-tag army under the guise of fighting ISIS (check); as soon as there is a lull in the ISIS fighting, turn the rebels against Damascus by unleashing them throughout the country (soon come); begin bombing Damascus in support of our proxy army on grounds that Damascus is responding brutally to popular discontent (time to be determined). After that, insure that the Russian military is replaced by the US military, thus opening a huge new military hardware and technology market.
There are, of course, many things that can intervene to change a situation. Perhaps the ISIS fight will become so serious in Europe that nobody will support the insane overthrow of the last secular Arab leadership outside of the Egyption Army. Perhaps the US will have so many problems elsewhere and at home that it cannot afford a feckless fight against Assad. Or perhaps a change in the USG will bring in a hawkish president who decides that the US military really can control the world. I hardly know which scenario is scariest.