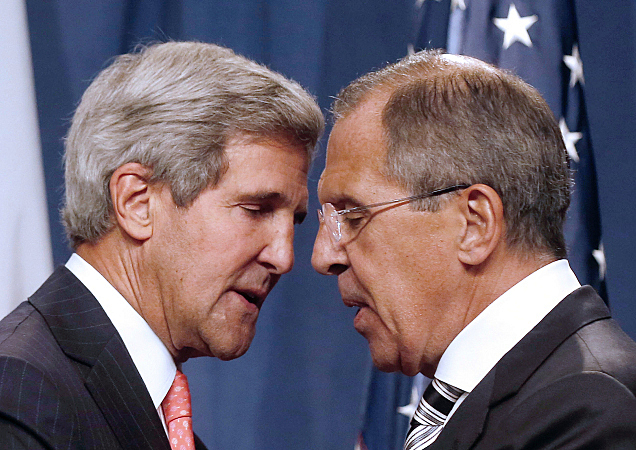 First thought: in just one year we will be bidding an adieu, not fond at all, to Obama and his Politburo. It gives me some spiteful pleasure to watch this comical fraud dwindle in significance as his lame duck period marches on and he amuses himself by giving Americans the finger over and over. Because make no mistake, each and every one of his actions in these last days is a finger to America, just as all his "major achievements" were. Thank God for term limits.
I think Obama's determination to diminish US Second Amendment rights could be a critical moment in US history. There could be a very powerful backlash. He is also fanning the flames of racial hatred, with his incessant race-baiting and conveyance of the message that "whitey's lives don't matter." Americans really hate Americans these days, and I'm speaking personally as well. When I hear someone moaning about discrimination I just tune out. Who cares. I'm so tired of the left and their incompetence and arrogance. Lefty go home!
In San Bernardino, a massacre crying out for the world to recognize it as act of Islamic terrorism, was instead treated gingerly and with great circumspection by Dopey. He told us, knowing how angry we all would be, that it remained to be seen if the act was one of domestic terrorism or just workplace violence (à la Fort Hood). He also sicced his lapdog Loretta Lynch on us with a a warning not to go persecuting the Moslems in America or face persecution.
Maybe Obama hoped to convince us that the rude jibes of the terrorist's coworkers at a (gasp) Christmas party were the real trigger for the actions of an offended man who just happened to be Moslem. But then the FBI found the gun arsenal the loving couple was pulling together, and the couple's murderous plans and their allegiance to radical Islam. Things turned south. It became impossible to pretend that Syed Farook and  Tashfeen Malik — when I hear their names I imagine a glittery duo on Dancing With the Stars — were just people driven to the edge by rudeness.
The final blow was FBI Director Comey asserting the murders were obviously terrorism, after which the President had no option but to call Comey a liar or go along with the truth. But I bet he was fuming all the while about that s.o.b. stepping in and spoiling his fun pulling the leg of the American people. The president, who as usual doesn't change course when shown the error of his ways, is steadfastly ignoring the extreme vulnerability to terrorism of the US — with its open borders and destructive policies abroad. Instead he is regaling us with one boring speech after another that are somehow supposed to calm us down and make us see we are not in any danger or not much. How lame is that? By now I can hardly believe anybody is still tuning in when he makes another inane pronouncement from some venue that somehow is supposed to imbue him with authority and infallibility. The Pentagon. The White House Oval Office. Next it will be from atop Mt. Rushmore (he'd dearly love his ugly mug up on that mountainside).
On to other issues. I was appalled at the foreign policy positions taken by the GOP candidates at the last debate. Christie was the worst and most ignorant of them all. He seems to think he can use the same Jersey boys persona as a president that you can as a governor of…Jersey. He sets the standard for mindless Russophobia and macho posturing. First off, he can hardly set up a no fly zone in Syria, as he suggests, without first facing down Russian jets which already have a no-fly zone under the authority of the Syrian government. The Russians are within full legal rights to shoot down invading US jets (or any other foreign jets) or attack anti-government opposition troops seeded with US troops. What he is looking for and will certainly find is nuclear war. Christie's pronouncements sound like something out of a comic book for the patriotically ill.
Pat Buchanan just wrote a column on that very subject. He assesses that there are actually three sensible GOP candidates regarding Russia and foreign policy: Trump, Paul, and Cruz. Seems Cruz actually spoke in favor of giving up this attempt to unseat Assad and suggests maybe we should work with him to defeat ISIS. That's encouraging. Perhaps in the end common sense will prevail. Lord help us.
Perhaps Christie won't get a chance to shoot down Russian jets in Syria. It seems the Russians scored with the recent meetings in Moscow between Kerry, Foreign Minister Sergei Lavrov and President Putin. What resulted from this humbling petition from Washington for Moscow's help was a whole series of cooperative steps in the UN and regarding US-Russian coordination (and perhaps cooperation) in Syria militarily. I'm pretty sure the US sought Russia's blessing for certain anti-terrorist operations near the border with Turkey and it may have gotten it (or maybe not). Kerry had to give up US demands that Assad first go before any cooperation was possible, a critical victory for Putin and one the US hopes to paper over with a newly-passed and unanimous UNSC resolution on a ceasefire and a "roadmap to peace" in Syria. This resolution makes no mention of the ousting of Assad and instead calls for negotiations among all parties other than the terrorists toward a coalition government and holding of new elections. I can't underscore enough how important this victory is for Russia, which took the bull by the horns and forced the US to correct its feckless and ruinous course in the Middle East.
On the other hand, it was precisely when pro-Russian Ukrainian president Yanukovich had reached an agreement with domestic opponents that would lead to near-term elections that he was overthrown in a violent coup, supported supposedly by nations such as Poland and Lithuania. So just because the US seems to have accepted that Assad must go, and Syrians must decide the fate of Syria, doesn't mean any of that is true. Events could interfere with that peaceful outlook.
Merry Christmas. Happy Chanukah. If somebody else out there is having a religious holiday, may yours be good as well.