Even as I write this, there are frustrated unhappy women on every side, gnashing their teeth and wailing about the defeat of the Wicked Witch or, as she seems to prefer, The Yeti. But defeat isn't the right word, what these mourners really think is that she wuz robbed. Such horrendous events couldn't happen in the LaLa Land in which they exist. I guess they never read ancient Greek literature, nor are they on intimate terms with history. But most sane people are getting on with their lives and would appreciate having the noise turned down. They've had enough of cry-babies and Hillary suggesting somehow she won but was cheated. No chance.The Left, which is mostly so-called Democrats with a sprinkling of communists and socialists (all the same thing) is not going to allow this horrible democratic system to continue in America if they can help it. If Lena Dunham has to take a poop in front of us every single day she is going to do it just to make your life a misery for not voting for Hillary.
How can it be that those who voted from among the five million illegals allowed, nay invited into California by the Democrats have had their votes in the presidential election stolen by the Electoral College? How can it be that nobody is as mad as the Democrats are that somebody, and who gives a damn who it was, stole all their dirty laundry? What an array of crimes and thuggery and deceit those Podesta emails are. I need to sit down and read through the Wikileaks treasure before they are erased from all existence. From Hillary's active engagement in decisions to send out people to disrupt Trump rallies, to the Clinton Foundation venality and felonious activity, these emails underlined in red everything we ever thought of the Clinton Clan. Dirty, sneaky, mean and greedy. Therefore, objective number one for the Clinton Society of Anti-Historians is to engage in a little sleight of hand. They want to focus your attention not on the right hand (crimes revealed), but on the left hand, the matter of who uncovered the emails! In this way, they think slyly, the actual crimes can be made to disappear. (Not a chance.)
By now the Democrats have convinced their zombie-like followers that Hillary was a saint of some sort, even though I can confirm that the spinster left were advising each other on Facebook to "just hold your nose and vote for her!" (When I say spinster I don't just mean the chronically unmarried. I also mean the married who look at the world through the lens of a spinster.) They had the demographics all sewn up, every single  miserable sub-group created from the minds of drug-addled ideology-fueled and sexually deviant leftists to enable a firmer grip on those votes. They had the money, money, money. They had Wall Street and financiers, to whom Hillary had already sworn her open fealty. They had a Machine and it was mean and dirty. Nothing was too low for the Hillary campaign and one of the low-lights was when they aired Trump's raunchy comments to an aspiring starlet, who know doubt loved a little grabbing if it would only get her ahead of the game, and another no-doubt filthy mouthed Hollywood type. It seemed so obvious to me that the black hat was worn by Hillary, who put private stuff out to all the sweet little girls and boys in America. But no. It was Trump's sin to be a guy, not hers to be a tattle-tale. In the end, the Dems had everything but the allegiance of the voters.
My advice to Democrats: It is time to stop acting like the uneducated, undemocratic, small-minded mob you lefties are, cry-babies and autocrats who want your way every day and don't think any punishment is too harsh for your deplorable opponents. I am SO GLAD you dictatorial idiots lost this election that truly, there are no words to express it.
You ought to just get on with whatever it is you guys do while the rest of us work. But you aren't going to let a crisis that doesn't even exist go to waste — no, you are going to create a crisis, if you can, and then exploit it. So since you lost fair and square, job number one is to make the public think, hey…NO, WE DID NOT  LOSE FAIR AND SQUARE! Since you were fabulously unsuccessful in even raising a plausible case of fraud and ended up thrown out on your ear in Michigan, what else is left to you? Here's an idea: blame the Russians. Play that card and play it as hard as you can.
The Russians, thanks to US hysteria, have acquired global stature as Super State: a state totally controlled by one man who actually manipulates every electoral system around the world, and according to the left is now set on unseating Merkel through fake populism! The fact that Merkel invited in a million Arab Muslims of unknown origin has nothing to do with it! Everything negative that one might think of the Democrats (losers, arrogant, liars, cheats, creeps) can be deflected and explained away with a single word: Putin. Who could ask for anything easier to explain your extraordinary fall from grace?
I just watched former Gov. Bill Richardson from New Mexico telling us with a straight face that both the DNC and RNC were hacked, which is only half true. He hastened to add, "I think Trump would have won anyway" — but, but, but and from there the lies abounded. It doesn't matter to him that he is so distorting the truth that it is a lie, because the truth is highly malleable to a "progressive." Here's an example: when the Russians were among the captive peoples of the Left in the Communist USSR, and were being oppressed and suppressed and sent off to the Gulag, the American Left adored Russia. Simply Adored Russia, a la John Reed (Reds). Now the same folks hate, Simply Hate Russia, which is no longer, of course, a socialist/communist (Democrat) party. No longer being idolized, it is suitable fodder as a scapegoat.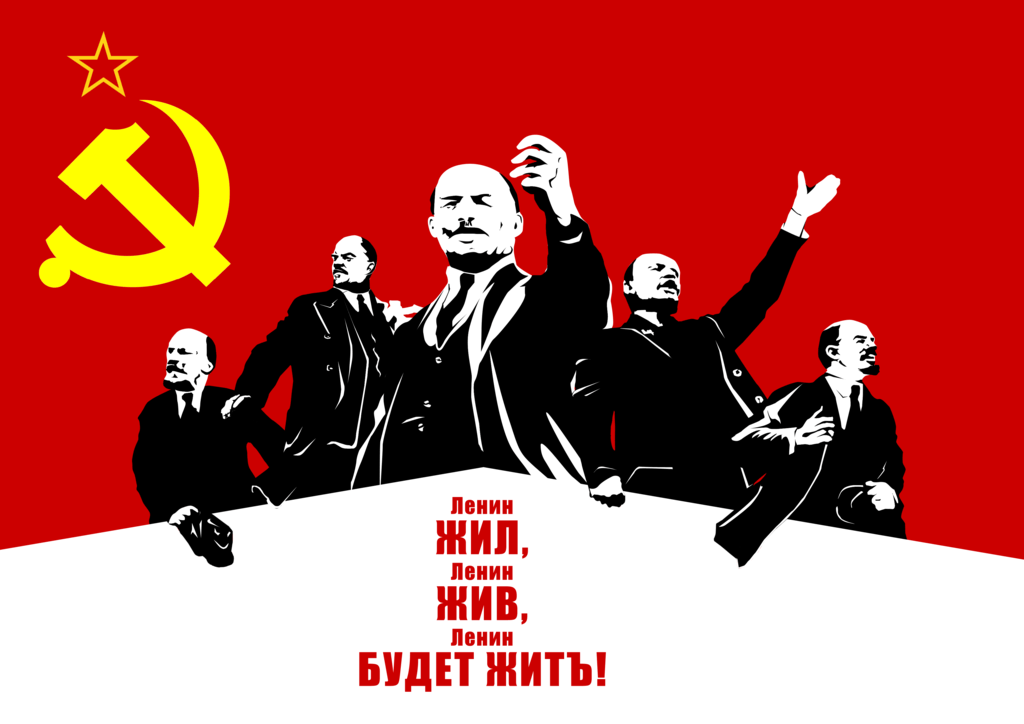 The bottom line: these guys would do anything to retain power. All their anti-democratic methods they learned at the knee of Vladimir Lenin, whose victory laid Russia low for almost a century. But the essential evil encapsulated in Marxism still lives in the bosom of the Democrat Party. They still want to be the Vanguard, and they still want the rest of us to be the useful idiots and The Masses. A lie is as good as the truth. The destruction of everything that has sustained us is okay, as long as it serves the ultimate purpose of their own power. If they had had four more years to open our borders to the deluge of uneducated and impoverished Latinos (and whoever else they brought with them), they could have totally subverted our electoral system. If they have to pitch the country into chaos for the right to name the upcoming four Supreme Court justices, not a problem. So don't expect these fools to shut up. These people could have formed the "civilian army" that Obama so longed for to off-set the despised US military. Count your blessings and put in the ear-plugs.